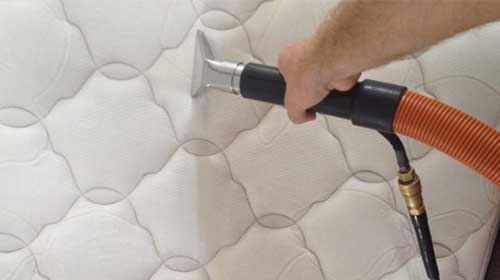 Mattress Cleaning
We provide our customers with mattress cleaning services. The process of mattress cleaning is performed step by step.
"Airvent cleaning, this includes indoor dust and dirt."
" Firstly, the cleaning process starts by stripping the mattress of all sheets and bedding and tossing items in the wash. In order to remove stains a branded laundry detergent is used and the hottest water setting on washing machine."
"Secondly, after washing we vacuum the entire mattress surface with the upholstery attachment that is there on the vacuum cleaner where dirt, dust, dead skin, and other icky stuff is collected. "
"Once vacuuming is completed, we check for any stains and spot treat them with appropriate cleaner. "
" After that we use our drying machines to dry out the mattress very properly."

We are the best mattress cleaning service in karachi.
Q: What types of mattress cleaning services do you offer?
A: We offer a variety of mattress cleaning services, including steam cleaning, dry cleaning, and stain removal.
Q: How do you determine the best cleaning method for my mattress?
A: We will evaluate the material and condition of your mattress and determine the best cleaning method based on that.
Q: Will my mattress be left wet after the cleaning process?
A: No, our cleaning process is designed to leave your mattress as dry as possible.
Q: How long will it take for my mattress to dry after cleaning?
A: The drying time will vary depending on the cleaning method used and the type of material of your mattress, but we will provide you with an estimate during the booking process.
Q: Can you remove all types of stains from my mattress?
A: We will do our best to remove all stains, but some may be permanent. We will always let you know before we start if we believe a stain cannot be removed.
Q: Do you provide a guarantee for your cleaning services?
A: Yes, we guarantee that you will be satisfied with our cleaning services. If you are not satisfied, please let us know within 24 hours and we will re-clean the area in question at no additional cost.
Q: Can you clean my mattress on-site or do I need to bring it to your location?
A: We can provide both on-site and off-site cleaning services, depending on your preference and the condition of your mattress.
Q: What are your payment options?
A: We accept all major credit cards and PayPal as payment.
Q: Are your cleaning products safe for my family and pets?
A: Yes, all of our cleaning products are safe for families and pets.
Q: Do you Clean Mattress protectors and bed sheets?
A: Yes, we can clean mattress protectors and bed sheets, please let us know before hand if you want those to be cleaned as well.