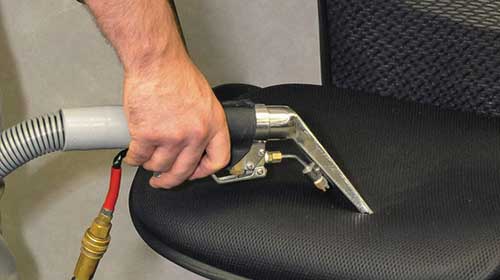 Chair Cleaning
It is very important to have a clean place, a place where you sit all day long. We provide with chair cleaning services where we use hot water and a steam cleaner to clean chairs.

The steam cleaner is runs over the fabric in a grid until all areas of chair are covered. We wet down the microfiber cloth and wet the entire area while giving it a quick scrub. This is done to remove all the stains and dirt. Then it is sprayed generously on the heavily stained or soiled areas with hydrogen peroxide.
We are the best chair cleaning service in karachi.